Colour - Wipe Clean - Repeat
Meet Our Mats
For little hands with big imaginations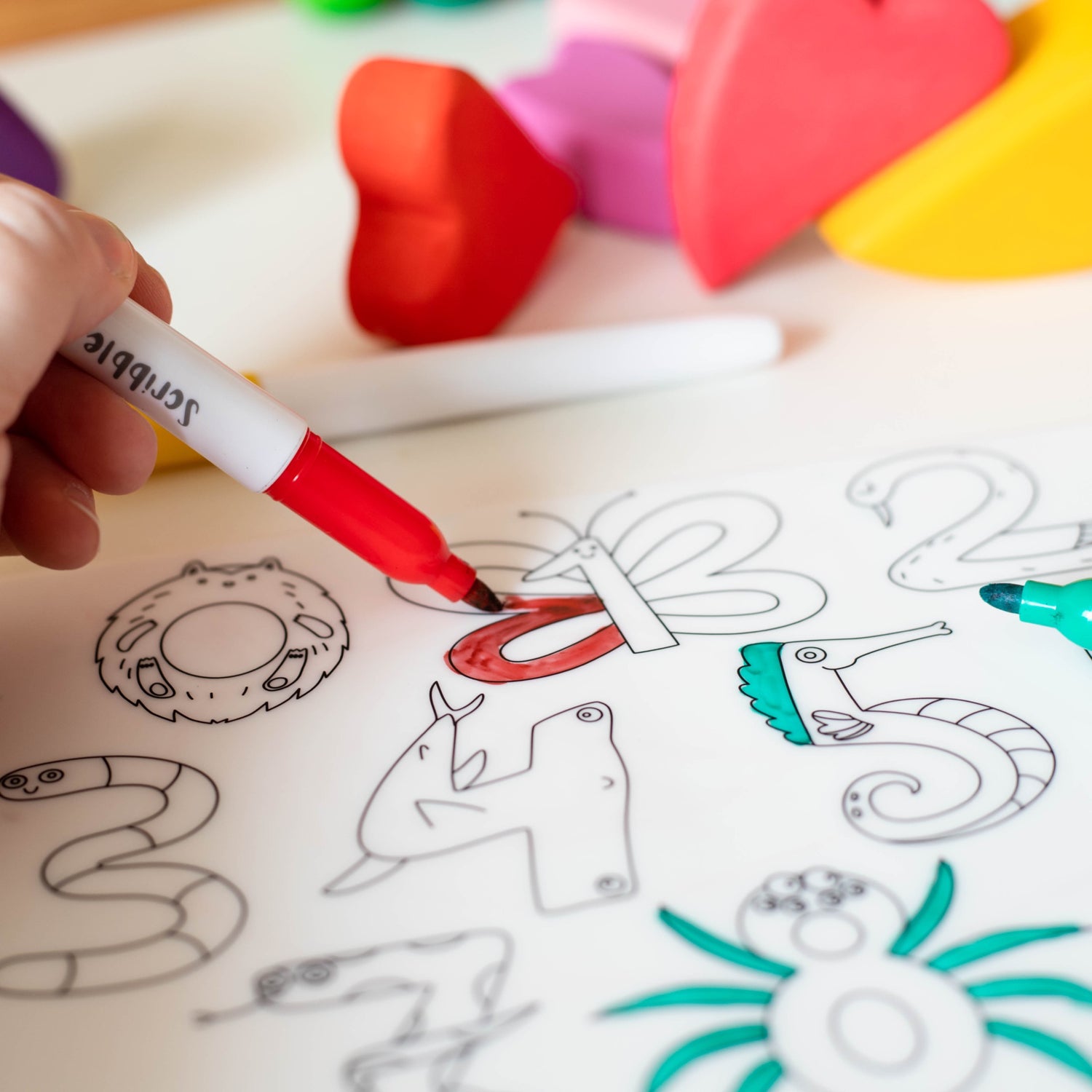 Why our brand is unique
Our reusable mats have well thought out designs that are cleverly themed, right down to the colour selection of the pens and felt pouch.
Children and young people can become overwhelmed by choice - the idea behind the limited colours is to engage the child in the act of colouring/drawing, without becoming overwhelmed or sidetracked by an abundance of coloured pens to choose from.
The artwork has been illustrated by local and international artists. All this makes Scribble Mat the perfect accessory for mums on the go.
All packed up in a unique felt pouch, with slots for the pens and mat, rolling up for easy storage. We also offer custom cleaning cloths to accompany our packs.
International Stockists
Shopping from outside of Australia? Click below to be directed to our international stockists' websites.

UK customers shop here
Regular price
Sale price
$31.82 AUD
Unit price
per
We love that you love our mats
See why people love Scribble Mat!
REFUSE

We designed our mats to require no packing or needless waste materials. We use recyclable mailers and stamp our logos.

REDUCE

Scribble Mat was created to help reduce the amount of paper used for activities, and offer children screen free time.

REUSE

The mats are made from FDA approved BPA free food grade silicone, and wipe clean. Our safety compliant non toxic pens are specially designed, and erasable.

RETHINK

Every purchase you make has an impact on our planet, please think before you buy and help us in creating a sustainable planet for our children to come.